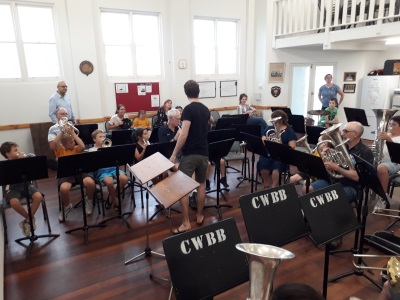 Last night's brass rehearsal saw the new beginner brass group receive their loan instruments and make their first sounds as a band. It's fair to say that there was a lot of excitement amongst the kids, and perhaps some feelings of trepidation amongst the parents. You'll have to trust us on this, learning how to make a good sound on a brass instrument takes time, those sounds will get better!
The process of learning how to read and play music begins in earnest next week, and so (we hope!) will the practice at home.
Happy playing everyone!