ANZAC Day 2019 once again demonstrated the dedication and commitment of the Wollongong Brass and Wind Bands with a fantastic turnout at all of our events.
Starting with the Corrimal pre-ANZAC day commemoration, we had just over 30 band members who marched and played hymns. About a third of those were from our Wind Band, who (for the first time!) were invited to participate this year.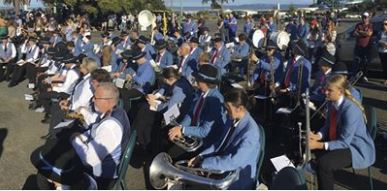 The dawn service at Port Kembla saw the band grow to just over 40, and numbers swelled again to 55 for the Windang march and commemorative service.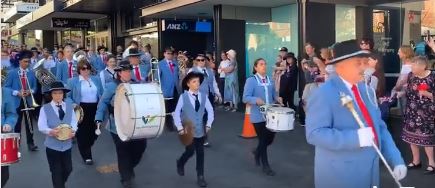 The Wollongong march capped off the day with the band numbering about 60 players, and producing an epic sound.
Thanks to everyone who participated, and especially to our conductor Leanne and Drum Major Alex for keeping us in line (literally!).