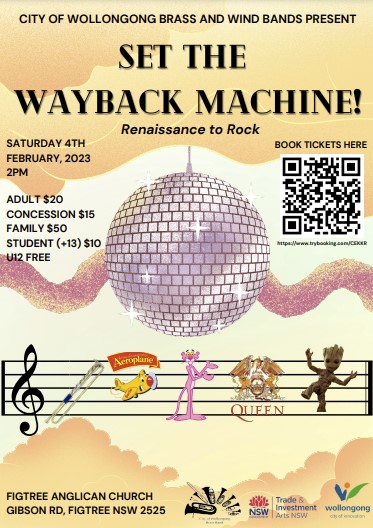 The Brass and Wind Bands are looking forward to presenting our first concert of 2023, "Set The Wayback Machine!", as part of the Wollongong Seniors Festival! The concert will be at the Figtree Anglican Church Auditorium at 2pm on Saturday 4 February 2023.
Come and travel back through time with us to hear music from The Renaissance to Rock!
The ticket price includes afternoon tea, and there will be a great selection of raffle prizes if you want to try your luck with some raffle tickets. Concert tickets are available at the door, or online at TryBooking.