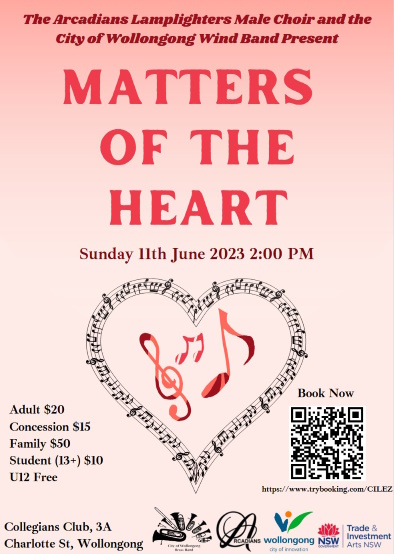 The Wind Band combines with the Arcadian's Lamplighters Male Choir to present a combined concert, "Matters of the Heart"! The concert will be at Collegians Club Auditorium at 2pm on Sunday 11 June 2023.
Come and enjoy a selection of great wind band and choir music!
As usual, there will be a great selection of raffle prizes if you want to try your luck. Concert tickets are available at the door, or online at TryBooking.