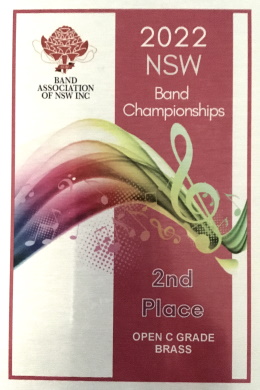 For the first time since 2019, the NSW State Band Championships were held "live" at The Joan Sutherland Performing Arts Centre in Penrith and our bands were well represented. It was fantastic to be back at the venue with a live audience and experience the atmosphere and camaraderie of a band competition event.
All of our competing bands performed to a very high standard and we finished with some terrific results.
The City of Wollongong Junior Brass Band won the Junior C Grade Brass category, and the City of Wollongong Brass Band came away with 2nd place in the Open C Grade Brass! The brass band won the Sacred Item and placed second in both the Test and Own Choice. Brilliant results, and a testament to the hard work of our band members and musical directors.
Our newest band, Illawarra Brass, competed in Open B Grade and produced great performances in each category. Unfortunately the B Grade competition was too strong and we weren't able to get a place, but we're thrilled with the standard that the band was able to achieve with limited rehearsal time.
Congratulations to everyone who participated, and we're looking forward to competing again at Nationals in 2023!