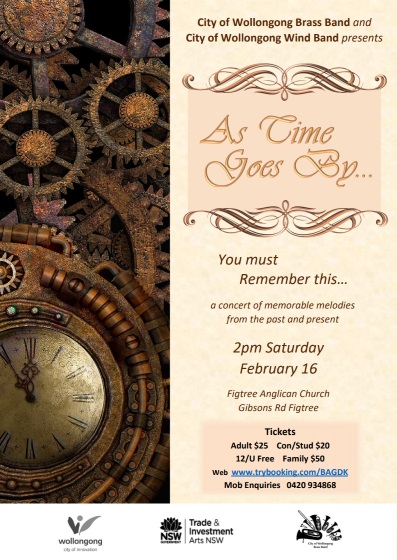 We're celebrating the 2019 Seniors Festival by bringing together our flagship brass and wind bands for our first combined concert. We'll be covering a lot of musical territory, we've got music by Percy Grainger, The Seekers, ABBA, and Queen. Oh, and Sinatra, and Paul Simon… And let's not forget Elvis…! There's bound to be a few (maybe more than a few) that you can sing along to!
The concert is on 16 February 2019 at 2pm in the Figtree Anglican Church Auditorium on Gibson Rd. You can pre-purchase tickets at http://www.trybooking.com/BAGDK.
We hope you can join us for a musical stroll down memory lane!