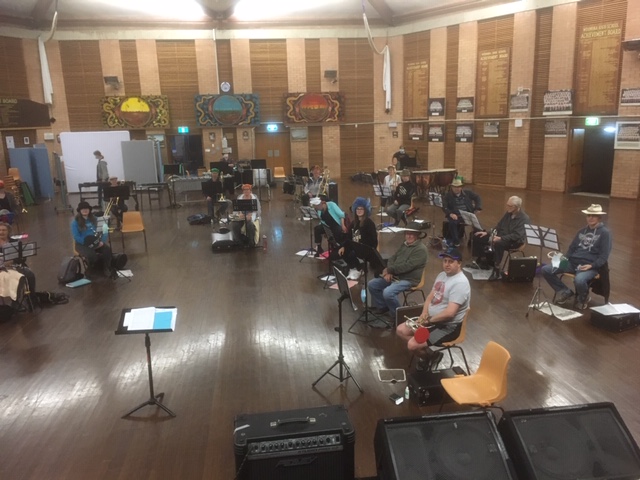 It's Spring 2020, and to mark the occasion the Senior Brass Band broke out their best/craziest hats at this week's rehearsal. Maybe we're anticipating outdoor rehearsals and performances as the weather starts to warm up?
We've got plenty to celebrate, having kept the bands running through isolation via online rehearsals, then to "in real life" rehearsals at a larger venue to accommodate increased distance between players. We rehearsed on some pretty cold and windy nights through winter, with the doors of the hall wide open for flow-through ventilation. After that experience it's fair to say that everyone is looking forward to some warmer weather!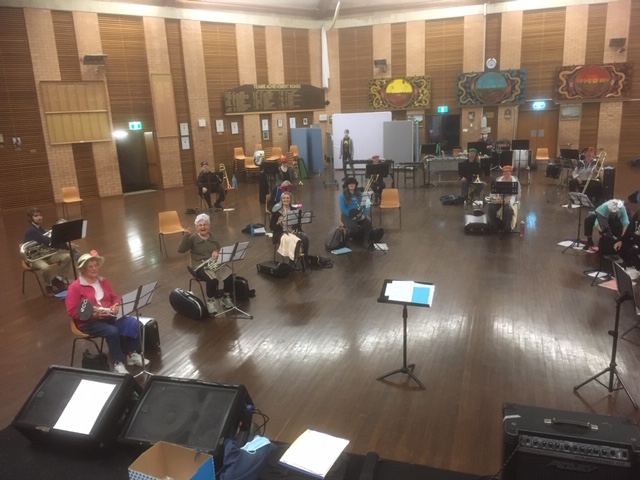 You can also see our instrument bell covers in the photos. Bell covers are now compulsory for all players after research showed that brass instruments with bell covers emit far fewer aerosols than talking. The covers make surprisingly little difference to the sound of the band, but add a lot of safety.
We'll keep doing everything we can to keep things safe for our players and Musical Directors, and look forward to being able to put COVID-19 behind us!