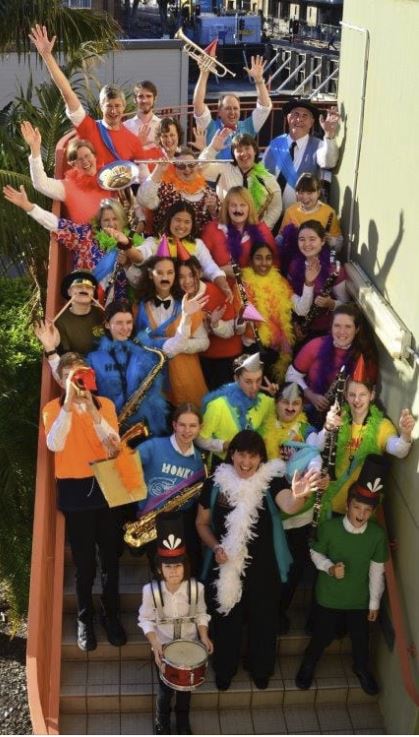 Over the Queen's Birthday long weekend both our junior bands competed at the East Coast Band Championships as Open D Grade bands.
The kids all rose to the challenge and played extremely well in both the formal stage of the competition and the afternoon "entertainment" section.
It was a great weekend all round, and the icing on the cake was the Junior Wind Band taking out 1st place in the entertainment section! Their mini-concert of "Music for the Feet" had the audience's toes tapping and produced smiles throughout the auditorium. They swept the audience along on a journey from the excitement of a stadium concert with Queen's "We Will Rock You", to a street march with "On the Mall". Next it was the elegance of a night at the ballroom with the Shostakovich "Waltz No. 2 for Variety Orchestra", and finally a street party with "Latin Gold".
The junior brass kicked off their mini-concert with "Gonna Fly Now" and had the audience swaying along to "Hallelujah", finishing up with an epic rendition of "Lord of the Rings".
Fantastic performances all round, and a great result for a group of kids up against open graded adult bands!