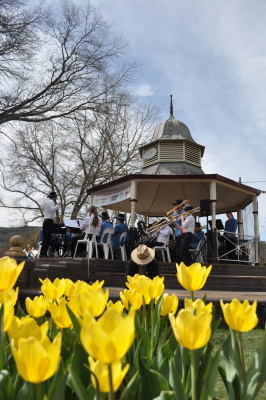 Spring is in the air, and it's Tulip Time in the Southern Highlands.
Our Junior Brass and Junior Wind bands will be taking part in the festival at Corbett Gardens in Bowral, playing at the rotunda from 11:30am to 1:30pm on Saturday 28 September.
Come along and enjoy the flower displays, the gardens, the music, and the food, it'll be a great day out!